Winter is here and we all know what that means for our skin. Dryness, dullness and downright 'meh' -ness. And what with our new way of living, aka lockdown, many of us are spending more time indoors with the central heating on, zapping all the moisture out of our skin day and night. Then being smacked in the face with freezing winter air during our only bit of freedom – the daily walk. It's time to rescue our winter skin.
No wonder our skin is screaming out for help!
So what can we do about it? Well, let me tell you…
I have come up with 5 excellent little boosts for your thirsty skin that is sure to bring back that bright, dewy skin we were loving during the summer months.
Let's get down to business.
1
My first top tip is to change up your moisturiser to something with a bit more oomph. Pack away your light, summer moisturiser and use something with more depth.
My favourite winter moisturiser is Lumene Arctic Hydra Care Moisture & Relief Rich Day Cream. It contains Nordic bilberry, oat and canola oils with a moisture-locking Beta complex to help restore skin's moisture levels. It also claims to "provide thermal stress-protection against dehydration caused by temperature changes" which is exactly what we want. There's no perfumes or alcohol – which can cause irritation and dryness and it's also cruelty free and vegan.
This moisturiser really adds a lovely bounce to my skin and it has totally transformed my winter skin. I enjoy it so much that I also use this as my night moisturiser too.
2
If you haven't heard of Hyaluronic Acid by now then you're clearly stricter with your time on socials than me. H.A's have had a LOT of press over the past year and there's a good reason for that. It's because they work.
H.A's are naturally found in the skin and their main function is to retain water. By adding a hyaluronic acid to your skin just before your serums or moisturisers you'll be gaining a bigger surge of moisture (or whatever the purpose of your specific serums are) as it pulls in that product quicker and deeper in to your skin. A fabulously affordable H.A at only £5.90 is The Ordinary's Hyaluronic Acid 2% + B5.
3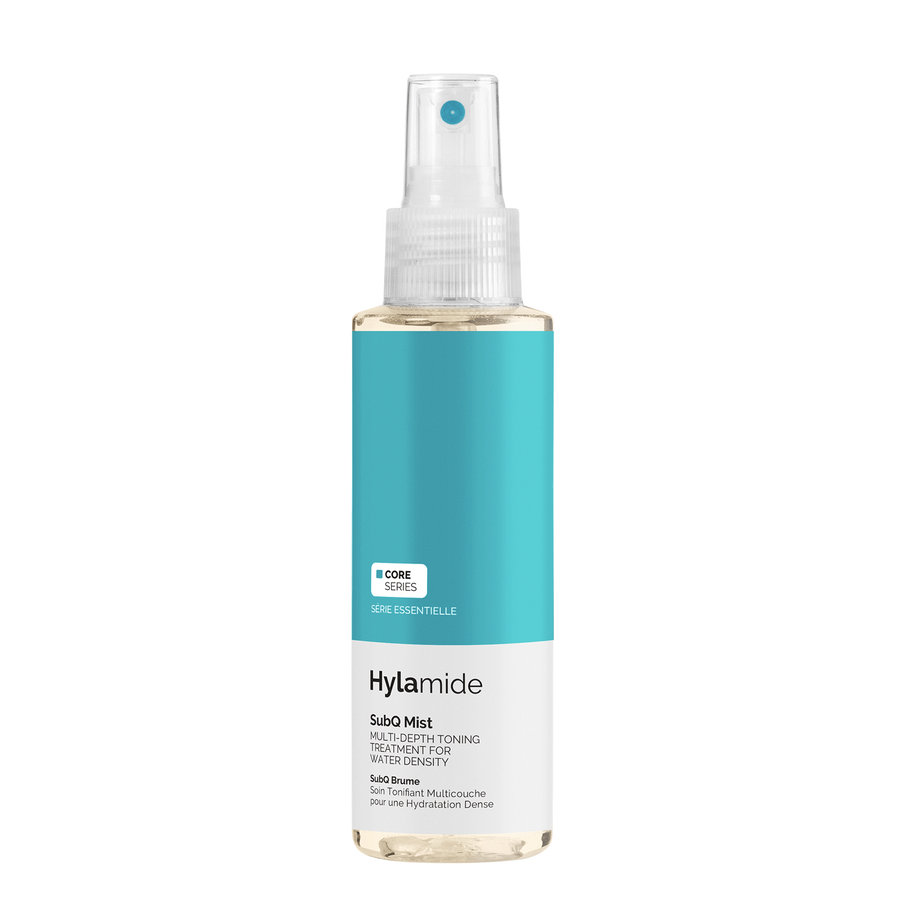 Another fabulous addition to any skincare routine is a mist. Now mists are great all year round. In the summer they are great for a refreshing, cooling boost, anytime of day. But in winter, with the right mist, they can add another, deeper level of moisture. Make sure you look for one that is specifically for adding moisture. You'll want things like added Hyaluronic Acid and natural plant oils. A simple rosewater mist is great for those with sensitive skin. Remember – no artificial perfumes or alcohol, these will have the opposite effect.
I've recently switched to a new one for this winter, as my skin is more dehydrated than usual and has become a little sensitive. And it's a game changer! SubQ Mist by Hylamide is what my skin has been searching for. It feels AMAZING on my skin and I noticed a big difference within a couple of days – now I can't stop spritzing! This really is a rescue for winter skin.
Remember, not all mists are created equal. Find the right one for you and you'll wonder how you've managed without a good spritz for so long!
Top Tip: Spray onto damp skin directly after cleansing for the biggest moisture hit.
4
If you've read any of my other skincare blogs, you'll know I love an oil. And now winter is here I slather on more of this velvety goodness than before. A couple of drops after serums and before moisturiser in your day time routine, or a good dosing before bed will do wonders to bring dull winter skin back to life.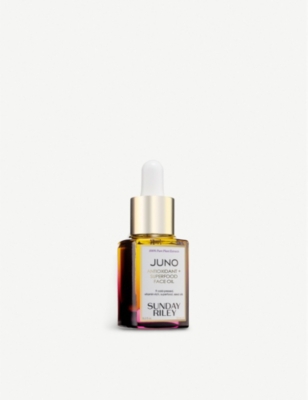 For those who like to splurge on great skin products, you may want to try SUNDAY RILEY Juno Antioxidant + Superfood Face Oil. It's got all the seed oils, all the vitamins and all the omega's you could every wish for and is a firm cult favourite.
Or if perhaps you're just starting your oil journey (yay, welcome!) or want something a little more budget friendly, The Ordinary have a whole host of great oils. My favourite is their Organic Cold Pressed Rose Hip Seed Oil.
I've always got a bottle on my dressing table.
5
My lips always take a bashing in the winter and so it seems does my husbands and kids. I feel like I am always applying some form of balm on my lips – I have so many! But this Christmas Santa gifted me with a new lip treat and I have to say, it has quickly become my favourite gift. A little pot of lip smoothing goodness in the form of Milk Makeup's Melatonin Overnight Lip Mask.
Guys, I'm serious – you HAVE to try this!
It's a tiny pot but boy does it pack a punch! And from my first use, I knew it was going to make it as a permanent feature in my skincare bag. Swipe this over your lips before bed and wake up with smooth, ultra-cushiony, blooming gorgeous lips! The only downside is I bragged so much my family have cottoned on and want in on the action – shh, keep it a secret.
And there you have it. Five easy little boost of skin enriching joy that will leave you looking fresher than that end of lockdown hair cut. And rescue your winter skin.
If you use any of the products mentioned here, I'd love to hear your experiences with them. Or if you have any great suggestions of your own, please leave a comment and share your finds. Sharing is caring after all. N x
All opinions in this blog are my own. I don't get paid to promote any products however affiliate links may be included.