Welcome to Makeup By Nichola
A Luxury, Vegan, Bridal Experience
Hi, I'm Nichola, a professional freelance makeup artist from Brentwood, Essex providing a Luxury, Vegan and Cruelty Free Bridal Experience. I have over 18 years experience in the makeup industry, including TV, Film, West End Theatre and Bridal.
My passion is creating flawless, glowing, natural beauty with that something 'extra'. I love lit from within, natural skin and a pop of bold lipstick. I pride myself making my brides feel 100% comfortable and confident on their special day. And of course, the most beautiful version of themselves.
I have been fortunate enough to work with some amazing brides and clients all over the world and because of my passion and their supportive words I am a fortunate enough to be a multi award winning artist.
Awards include:
UK Best Vegan and Cruelty Free Makeup Service 2021 in the Global Wedding Awards
London & Home Counties LUXlife Customer Service Excellent Award 2021
Bridal Makeup Artist of the Year Finalist 2020 in the Essex Wedding Awards
Makeup By Nichola has been featured in What That Wedding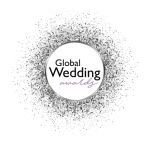 Verdiana Pollano
Capri, Italy
Flying Nichola out to my destination wedding In Italy was the best decision out of all the planning.
It was so good and reassuring to have her to do my hair and make up because we'd done all the trials back home face to face so there was nothing lost in translation or on calls etc.
She's super friendly, calm, collected and would never make the occasion about her or her work. My bridesmaids also commented how lovely and great Nichola is. Would book her in again and again!
She also really knows her stuff. You can suggest any picture to her and she will not hesitate to copy it.
Thank you Nichola!
Kayley Mint
Apton Hall, Essex
I can honestly say that Nichola is one of the reasons my wedding was exactly how I wanted it, relaxed, fun, stress-free!! She knows exactly what to do and how to get the look you want, she's soo friendly and easy to talk too, we were obsessed with our make up on the day!! thank you from the bottom of my heart!!
Suzie Reardon
Braxted Park, Essex
Wow wow wow Nichola is one amazing lady! I had lost all faith in makeup artists until I found her!
What an amazing job she had done at my wedding yesterday.  We all looked stunning, my bridesmaids were absolutely gorgeous and my mum was beautiful but most of all she made me still look like me but 1000x better!
So from the bottom of my heart thank you so much for making our day with our makeup.  I would recommend you to anyone I speak to!
It also helps you are a lovely lovely lady.
Thank you again so much XxX