What Should You Pack in your Honeymoon Makeup Bag?
What should you pack in your Honeymoon Makeup bag?
The wedding is done! The planning and organising and stressing are a thing of the past and it is time to get some well earned R&R. When I was planning my own wedding, my honeymoon was the first thing I booked! I could not wait! I'd bought new outfits, new swimwear and a new beach bag, and I had even put together a new makeup bag.
I wanted my honeymoon to be an extension of my wedding and I wanted it all to still feel like a celebration. The start of a new life together with my husband. I wanted all the newness – start as you mean to go on, so start fabulous!
But what are the perfect makeup items for a Honeymoon Makeup Bag? Let me share some of my favourite recommendations with you.
Here are my top Honeymoon Makeup Bag products
Keep reading to find out why these products made it to my top list for any Honeymoon Makeup Bag!
Or skip to the bottom if you're just here for the discounts!
This Beauty Blur is going to be your best friend on Honeymoon. It's utterly fabulous on those no makeup days, where you don't want to wear a load of makeup but still want your skin to look in its best condition. The whole No Makeup collection from Perricone MD is the perfect choice for Honeymoon, hence why 4 of their products made it onto the list.
This Primer/Complextion Perfector blurs the skin, reducing the appearance of uneven skin tone, pores, texture, redness etc etc. And it leaves a lovely satin finish. Basically your skin, but better. And it is also a fantastic primer for makeup, so you only need one product, for two jobs!
These Bronzers and Blushes are water based, so they are not going to leave a heavy cream or oily feel to your skin, which you definitely don't want if you are honeymooning somewhere hot! They are sheer and feel really light on your skin. Super easy to apply with just your fingers and blend like a dream.
They look so natural and make your skin look really healthy and radiant. Like your skin, but better, and like your not wearing any makeup at all. Which is the whole point of this 'No Makeup' range. Simply gorgeous.
This is called a foundation SERUM because it is packed with skin pleasing ingredients that help reduce uneven skin tone, dullness and wrinkles as well as brightening the skin. All with natural ingredients which have been used all over the world for their skin boosting properties, 100's of years. So you are getting skincare and makeup in one bottle. And anything which means we have less to pack for our honeymoon has to be a great thing.
The foundation itself feels very light and leaves a beautiful soft finish to the skin. Again it is water based so blends incredibly well with the other products in the range. And with the Instant Blur primer it's simply beautiful!
My first impressions of this were that I couldn't really detect it on my skin after the first application, my skin just looked so much better! It is so easy to apply and just seems to melt into the skin, leaving no edges unblended. This is such a lovely foundation for a natural, semi matte look. But it is also very buildable. So if you wanted to go a little heavier on some days, or for the evening, you totally can. But I love it mostly for a super quick and easy skin pick me up in the mornings, when I need a boost.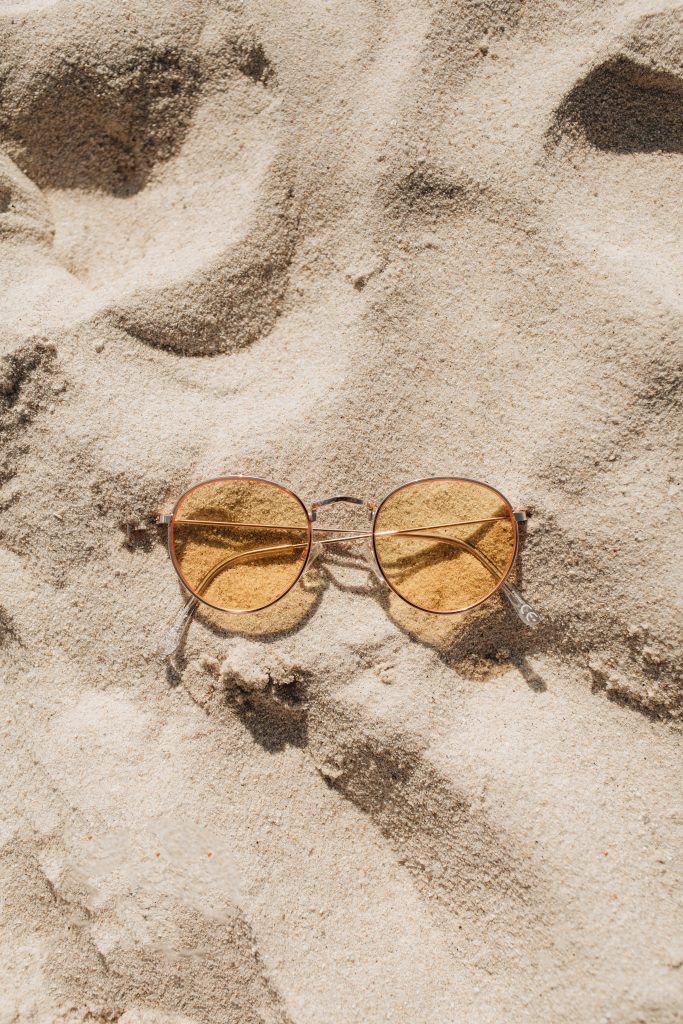 I just love these! And I recommend them all the time. Such a simple way of adding a pop of colour to your look, without being OTT. And also keeping those lips nourished which is so important when we're away, in hot or cold climates. They come in mini size too which is great for travelling and can be chucked in the bag for topping up throughout the day. Meaning we're always looking naturally chic.
They can be used as a glowing blush too. We love multipurpose beauty!
This brow glue is the best I have found, and it's only £7.50 (or less – at the time of writing this it's £4.99 on lookfantastic.com). Whether you're into filling your brows or not, this clear brow glue will give you a clean, polished look with zero effort. It works so well for that that 'no makeup, makeup' look. It finishes off any look beautifully. And this glue lasts all day!
The NYX brow glue also comes in different colours. So if you prefer to fill your brows a little more, this might be a better option for you. Either way, both will make a great addition to your honeymoon makeup bag.
This one is a MUST HAVE! I cannot stress to you enough how good this mascara is. So many claim to be waterproof, only to let us down when it's too late and we're already in the pool, taking honeymoon selfies with panda eyes.
This mascara does not budge. Or smudge. Or anything other than stay firmly on your lashes until you remove it. Which by the way, you will need a nice oily remover for. Micellar water is not going to cut it, it really is that good.
It's SO good!

I constantly rave about Eyeko Beach Waterproof Mascara to all my oily skin girlies who tend to end up with dark areas under their eyes within a few hours of wearing regular mascara. And to anyone who is travelling and spending anytime on a beach, in a pool or the sea. It is also what I use on all my brides. I promise you, you can swim underwater all you like and you'll emerge with perfectly mascaraed eyelashes and no traces of it anywhere else. Buy this immediately for your Honeymoon Makeup bag and thank me later!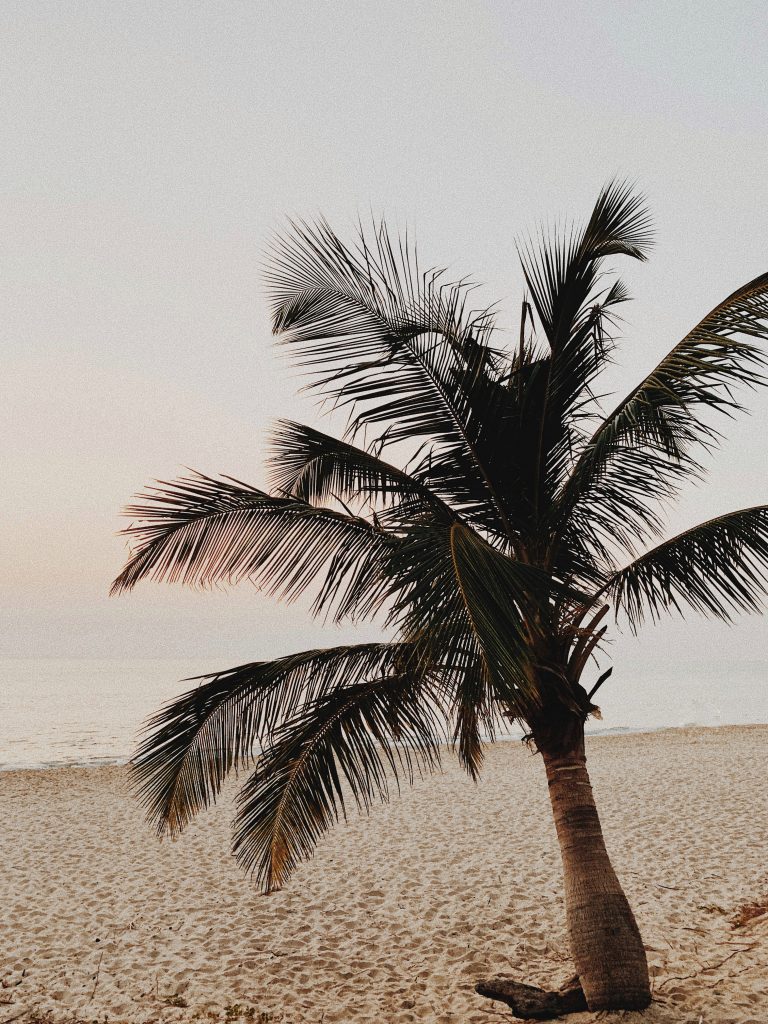 I hope you have found this Honeymoon Makeup Guide useful. I'd love to know if you take any of these products with you on your honeymoon. I'd also just love to know what your honeymoon plans are. So I can sit in my little office and dream of adventures and laying on the beach with the warm sun hitting my skin… not being jealous at all. So pop me a comment and share your ideas with others too.
---
All the products mentioned in this blog post are vegan and from cruelty free brands. As are any products I mention in any of my blog posts. Some of the links may also be affiliate links, which means I may earn a small commission on anything you go on to buy, at no extra cost to you. This helps me to continue to write these posts and share my knowledge with you.
It also means I occasionally get discounts to share with you! See below for discounts on the brands included in this post, or head over to my Shop My account to view all my discount codes.
Happy Honeymooning!
Discount codes:
Perricone MD – code PMDXCYBER. Valid until 21st Dec 2023
Lookfantastic – code LFTFNICHOLA. Evergreen
Eyeko – code EYEKOM25. Evergreen, not available on sale items