As a makeup artist skin care is an extremely important factor for achieving a perfect, flawless makeup application. In fact it is THE most important factor. Without good skin care your makeup will not sit as well and it will not last as long. Fact. If you find that your makeup melts off your skin within a couple of hours, or it clings to patches on your face, don't assume that you have a bad makeup product, it is most likely your skin that is causing it to react like that. And the good news is, it really doesn't take much to fix!
I get asked a lot about my skincare routine so here it is!
In this article I will list all the products I use, how I use them and also why I love them.
A couple of things to note before we dive in is I am not affiliated with any of these brands, I am not being paid to talk about them, I purchase all of these myself because they work for me and I love them.
Also, I am not a dermatologist I am just a keen skincare lover. These products perform well for me and these are just my opinions. If you have any serious skin complaints you should consult your doctor or skin specialist before spending your money on products that may not work for you.
Okay, lets talk about skincare!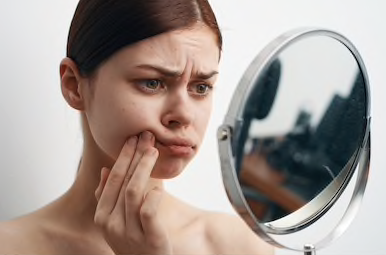 Firstly, let me tell you a little bit about my skin. I have always had that awkward 'combination' skin. Dry in areas and really oily in others. No one products fits all and when I was younger my skin was also super sensitive so I would react to pretty much anything. I didn't really suffer from acne as a teenager but spots were definitely a common nuisance. When I was I my 20's I seemed to suffer a lot more with spots which I think is just unfair! I used to stare at people my age that seemed to just have effortlessly gorgeous skin and be so jealous.
The oily side of my skin has always been what I struggled with the most, I tried sooo many different products to try to dry it out which never seemed to work but of course made my dry areas worse. After wasting a scary amount of money on the latest must have face wash or moisturiser I finally had enough and decided to do some research into skincare and find a solution.
And I am so glad I did!
Having taken the time to work out what my skin actually needed as made a huge difference to the feel and appearance of my skin and I can finally say I HAVE GREAT SKIN.
So what did I learn? Well the biggest thing I learnt was that my oily skin was only oily because it was actually dry. What?! Confused? Let me explain.
Dry may be the wrong term, my skin was actually dehydrated. When your skin is dehydrated it can often over–produce oil to compensate for the lack of moisture. So when I was applying all those drying products on my skin to reduce the oiliness, I was actually making things worse and my skin was fighting back by producing more oil!
Another thing I discovered was to stop letting my skin 'breathe' or what I thought was letting it breathe. I often avoided night moisturisers, thinking they were too heavy for my oily skin so after cleansing in the evening I would often just leave my skin be, thinking it needed a rest from any products, but actually, when skin is left bare after cleansing the air immediately starts sucking moisture right out of it – causing further dehydration.
So after discovering that my skin was possibly not really oily after all, I decided to switch up my routine completely and try out more hydrating products. And Wham Bam it worked!! It actually worked!
My skin has never looked so good and I would now say my skin is 'normal'. Not combination or oily, just effortlessly gorgeous skin. Yay! (well not completely effortlessly obviously, I stick with my routine but it now feel effortless to me and maybe there's people out there checking out my skin and thinking it looks effortlessly gorgeous 🙂
So, lets get on to what I use now….
I tend to rub any excess products on the back of my hands which is an area that gives my age away.
Then I pop on a lip balm (I love Dr Pawpaw) and I am done! It may seem a lot but once you're in a routine it takes no time at all and just becomes habbit.
I usually wait a few minutes (do my hair or get dressed) before I apply makeup and always finishing with a hand cream – I'm currently loving a pink grapefruit one from The Body Shop.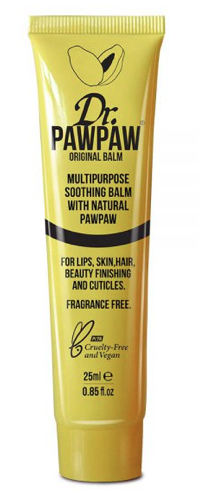 My Evening Routine
Any excess goes on the back of my hands and my neck. Pop on my lip balm and hand cream and I'm ready for bed.
I honestly wake up with super soft, plump, bright skin that I could only have dreamed of a few months back.
Once A Week
Every now and then, when my skin doesn't seem as bright as I'd like I use an acid peeling solution to really give it some glow!
I LOVE The Ordinary's AHA 30% + BHA 2% Peeling Solution 30ml, it gives results instantly! It is a 10 minute mask that gives a great exfoliation. My skin looks tighter, brighter and a lot smoother. It is a dream in a bottle and perfect if you need a little skin pick me up.
All the products I use are from cruelty free brands and are all vegan friendly. They are all reasonably priced too, the most expensive being £17, so having great skin really doesn't need to cost an arm and a leg, as my Nan would say. I am fortunate to get discounts sent to me from some of the brands mentioned above (and others) and I always try to share them with you. Keep notified on my Instagram @makeup_by_nichola or visit the Links page for the latest offers.
I am so pleased that I have finally discovered a routine that works for me and that I feel happy and confident in my own skin, something I'd never thought I'd say!