Mother's day is only 2 weeks away! So let's get ahead of the game this year with these Mother's Day Gift Ideas.
Mother's day 2021 marks the second Mother's day in lockdown in the UK. Yep, that's right, the UK's first lockdown started just a few days before Mother's day last year and so I think all the amazing mothers out there deserve extra spoiling this year!
I've been scouring the web to save you a job and to bring you some amazing gifts ideas. There's also some absolute bargains and of course, my unique discount codes that I just love to share with you all.
Let's see what gorgeous Mother's Day Gift Ideas I've got for you!
1. BeGlow TIA Sonic Skin Care System
My first fabulous find is the BeGlow TIA: All-In-One Sonic Skin Care System. What mother doesn't want younger, glowing skin? The BeGlow is an all-in-one beauty device that effectively cleanses, lifts and tones the appearance of skin. The innovative device delivers 3-in-1 benefits: Cleansing, Anti-Ageing and DualPulse Contouring. It de-clogs the skin whilst the titanium applicator can be applied to wrinkle-prone areas to help improve circulation. Its unique pulsation helps to improve the appearance of skin and minimise the look of pores and it has an effective 'lifting' mode that targets problem areas such as double chins and sagging jawlines. Plus it comes in a range of cute colours!
Use my special discount code LFTFNICHOLAW at the check out for 20% off!
2. Bare Minerals Fabulously Flawless Collection

How amazing is this deal from Bare Minerals?! Exclusive Fabulously Flawless 6 Pieces Collection (Worth £133.50), reduced for a limited time, to only £38.35!! You get Barepro Performance Wear Liquid Foundation (pick your own shade), Award-winning Original Prime Time Foundation Primer, Mineral Veil Finishing Powder, Gen Nude Patent Lip Lacquer, Bounce and Blur Eyeshadow Palette and Bounce and Blur Blush. Incredible!
LOOKFANTASTIC are offering 25% off of all Bare Minerals for limited time – so get in quick!
3. Moroccanoil Treats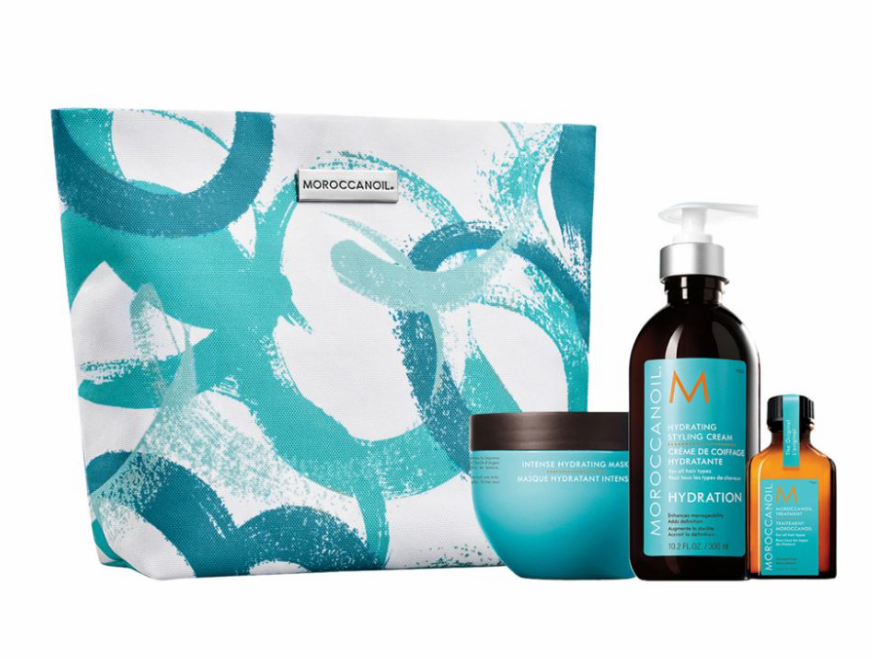 Moroccanoil is fast becoming a cult favourite with hair stylists and enthusiasts and it's easy to see why. It is the iconic best-seller that pioneered oil infused hair care.
I love these beautifully packaged starter sets and they are the perfect gift to introduce your Mum to the wonders that Moroccanoil can bring. Choose from Hydrate, Volume, Repair or Style. A truly thoughtful Mother's day gift idea.
4. Bloom and Blossom – The Mothership Gift Set
This one is for all the new Mothers or the expectant Mothers out there. The perfect first Mother's day gift from The Mother Ship.
The Shea butter and vitamin E enriched Wonder Worker will keep your skin hydrated and protected no matter the weather while the night-time duo of your dreams will help you drift off for a peaceful night's sleep.
The Multi-Tasking \balm is suitable for Mother and baby and everything is suitable for pregnant women. Cruelty free, Gluten free, Paraben free, sulphate free and a whole other free-ness.
Enjoy 20% off with my exclusive code LFTFNICHOLAW at LOOKFANTASTIC
5. The 'Calm Box' Vegan Pamper Gift Set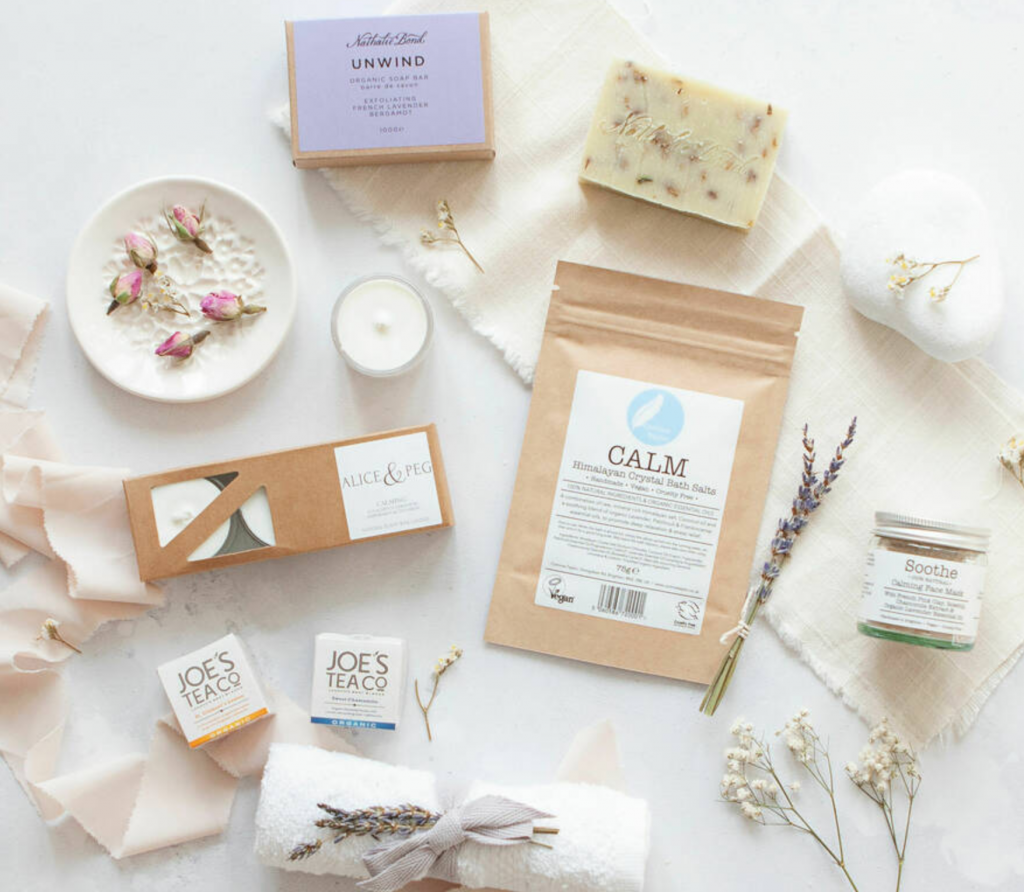 I found this beautiful gift set from Not On The High Street that is just perfect for the busy Mum. The 'Calm Box' Vegan Pamper Gift Set.
It is described as a "hug in a box", perfect for anybody that just needs a bit of help to relax. And includes Himalayan bath salts, face masks, teas and soaps, bamboo face cloth and beautifuly scented tealights. The set is fully vegan and fully glorious!
There's also the option to add your own personal message. Love it!
6. AromaHome Marble Essential Oil Aroma Diffuser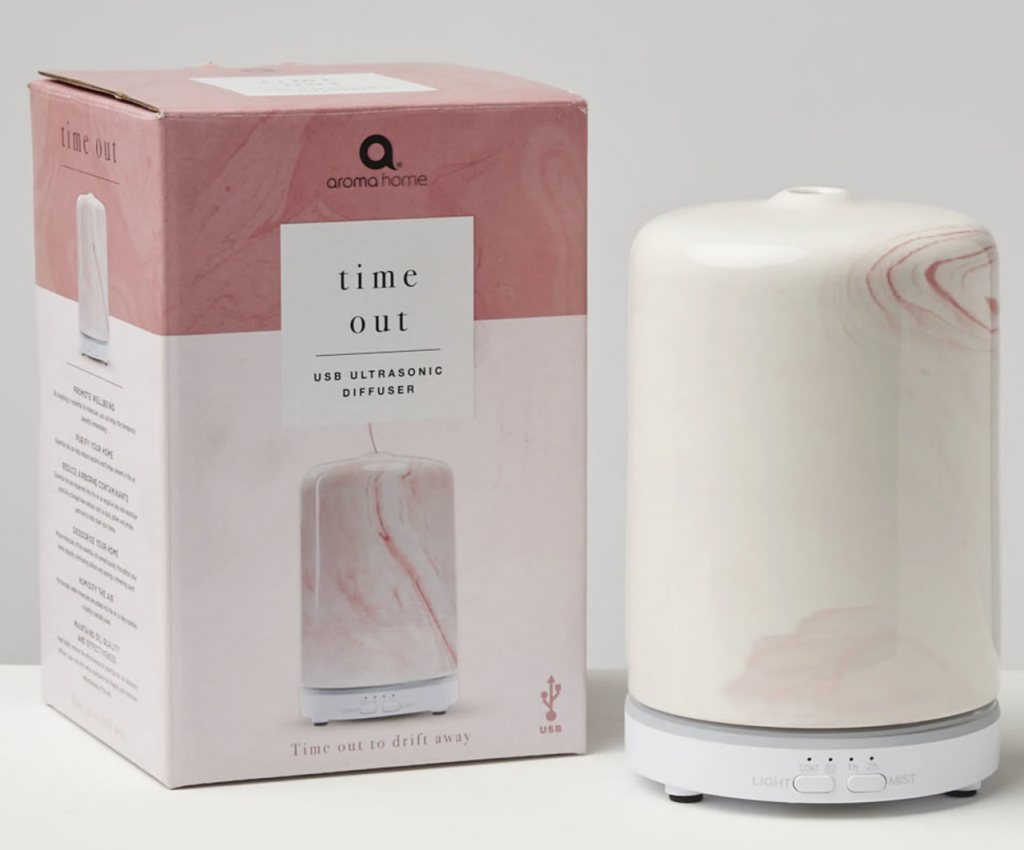 Oooh just lovely. Mist and infuse a room with soothing and calming essential oil fragrances for the total relax, breathe and 'ahhh' moment. Aroma diffusers are a really beautiful gift and I especially love this one that I found on Oliver Bonas with its pink marble finish. Beautiful.
I found so many beautiful gifts on this site, it was hard to choose a favourite so I'd encourage you to look at all their Mothers Day ideas. I'm in love with their gorgeous vases and pretty scarfs.

You can save £5 when you create a new account on the Oliver Bonas website.
7. Urban Apothecary Coconut Grove Luxury Bath & Body Gift Set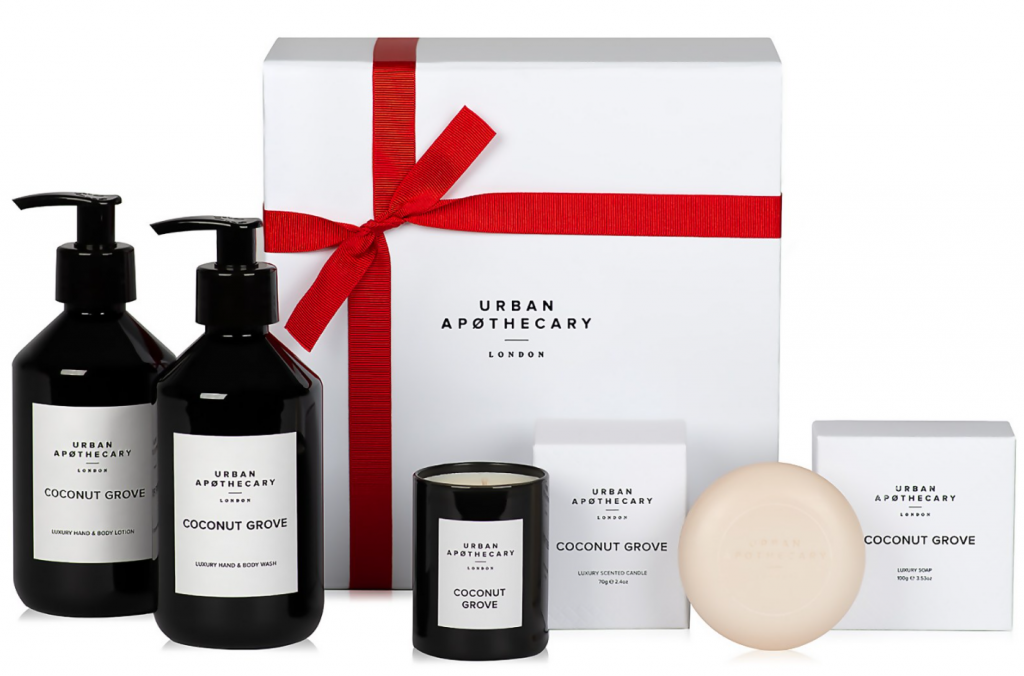 When it comes to fragrance, Urban Apothecary know what they're doing. Just the way they talk about fragrance gets me all swoony. This is how they describe this Coconut Grove set "Citrus notes of bergamot, lime and zesty mandarin, both deliciously sugary and tongue-tingling sour, are muddled with crushed coriander and mint. The heart is awash with tropical coconut, as if fallen fresh from the tree, then infused with lush palm leaf, jasmine and ylang ylang tones. Underneath, a twist of almond-like tonka with creamy sandalwood provides comforting caramelised warmth." SOLD!

Enjoy 20% off with my exclusive code LFTFNICHOLAW at LOOKFANTASTIC – that's around £14 off!
8. HALCYON DAYS Tea For One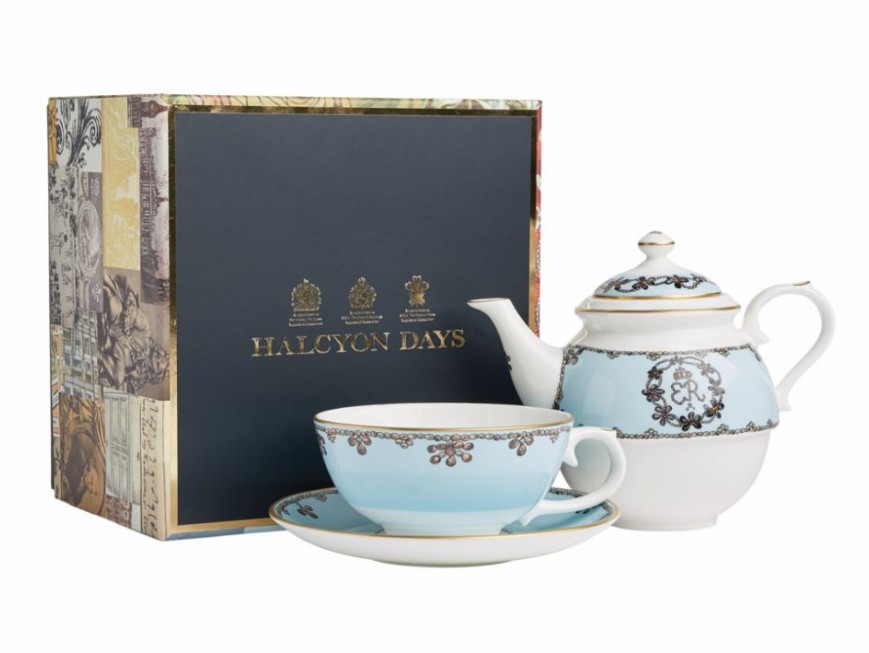 Is it even Mother's Day if there's not a pot of tea brewing? These decedent Tea For One sets from Halcyon Days take the every day cuppa to another level and why not make the simple things in life extra special too? There are lots of beautiful designs to choose from and some extra special teas available to make a perfect gift set.
9. Anastasia Beverly Hills Lipstick – 10 Piece Holiday Set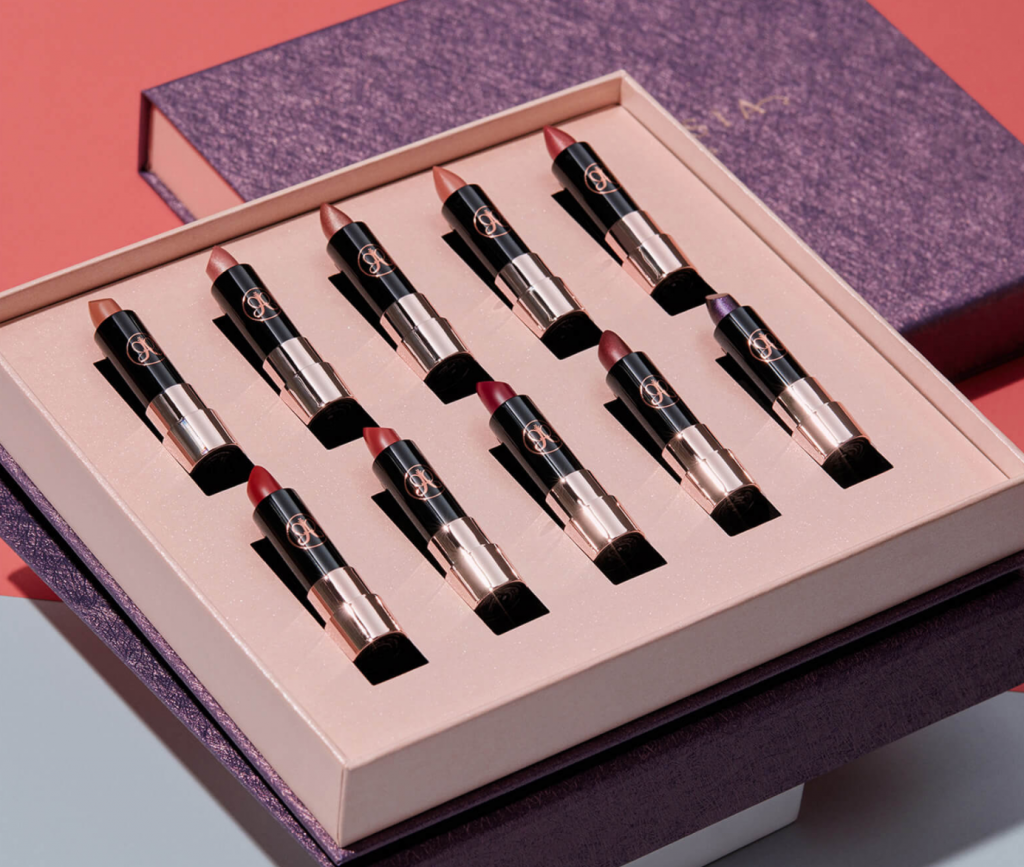 This ultimate lipstick collection! ABH are without doubt my favourite lipstick creators. I use them in my professional kit and also enjoy them personally. Their staying power and high pigment is nothing I have found in any other brand.
This beautiful Mini Holiday collection is the perfect way to change up your look every day and I just know own Mother's face would light up receiving this perfect gift. Love this!
Find more about my favourite beauty products on The Blog.
10. Hotel Chocolat Velvetiser Hot Chocolate Maker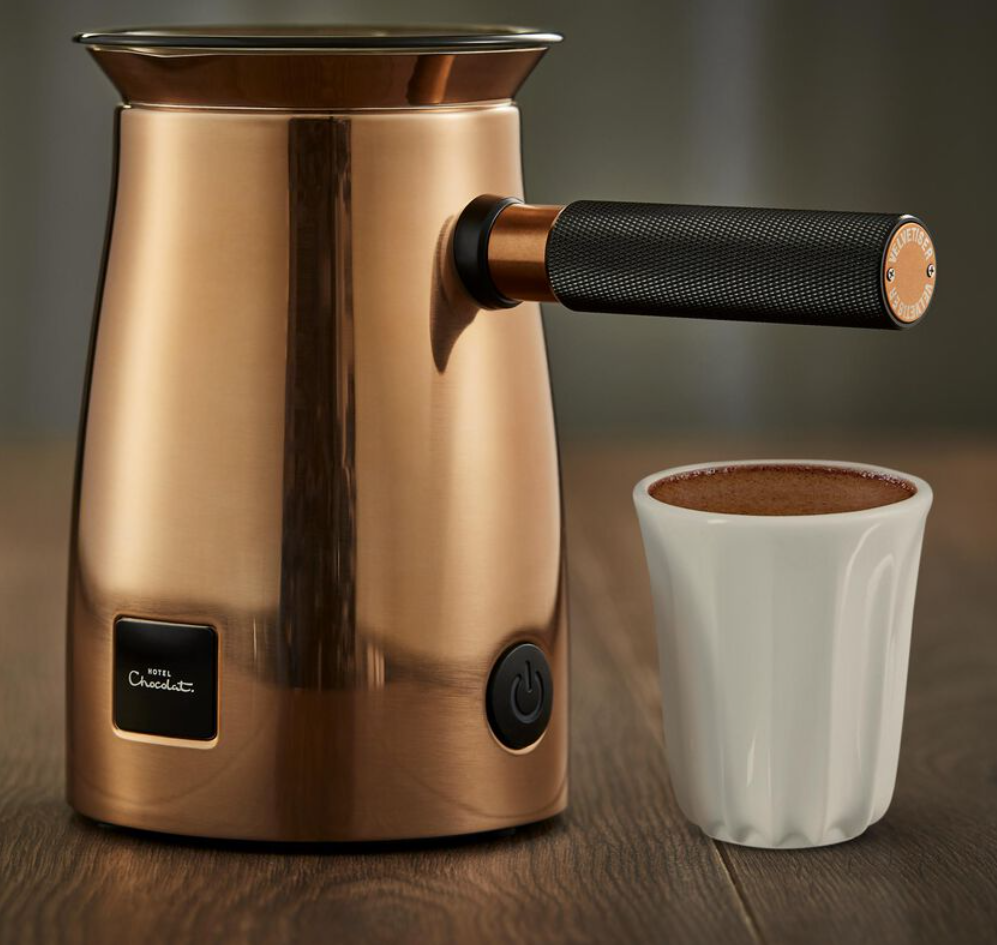 I was thinking about the usual Mothers day gifts. Flowers, chocolates etc. And how we could take those to the next level. And then I remembered this little beauty!
Introducing the The Hotel Chocolat's Velvetiser Hot Chocolate Maker.
I actually bought this for my Mum on her last birthday so I know first hand how good it is. Believe me when I tell you your mind will be blown! Making hot chocolate at home as smooth and as silky as in the fancy baristas has never been so easy.
There's three colours to choose from and lots of hot chocolate varieties – according to my Mum the mint one is "to die for".

Use VEL20OFF for a whopping £20 off!
And there you have it, 10 fabulous Mother's Day gift ideas, for fabulous mothers.
I hope you have found this gift guide useful, leave a comment below. I'd love to hear from you!
And finally, if you're a Mum, I hope you have a wonderful day!

Nichola
Affiliate links may be used in all my blog posts. I may earn a commission on items you go on to buy, at no extra cost to you. Thank you for supporting my small business. Nichola.